AI-ASSISTED KEYFRAME ANIMATION SOFTWARE
You make keyframe animation – Cascadeur helps you with posing, physics and secondary motion.
Available for Windows / Linux
Cascadeur is a standalone software for 3D keyframe animation of humanoid or other characters. Never before making animation from scratch or editing one has been so easy and fun. Thanks to its AI-assisted tools, you can make key poses really fast, instantly see physical result and adjust secondary motion. All while retaining full control at any point.
EASY TO RIG
Drag-and-drop joints of your character in our Quick Rigging Tool to generate the rig automatically. Rig standard skeletons from Daz3d, Character Creator, Mixamo, Unreal Engine, Metahuman or Player.me with one click. You can customise the auto-generated rig or even create your own for non-humanoid characters.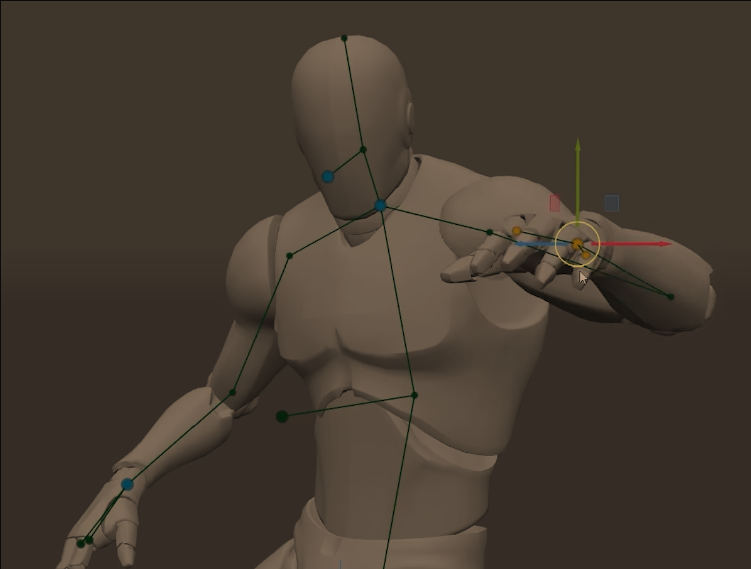 EASY TO POSE WITH AI
Our unique intelligent rig powered by neural networks helps you create poses easier and faster. Just move the main control points and the AI will position the rest of the body automatically. You are free to move any point to retain full control over the result.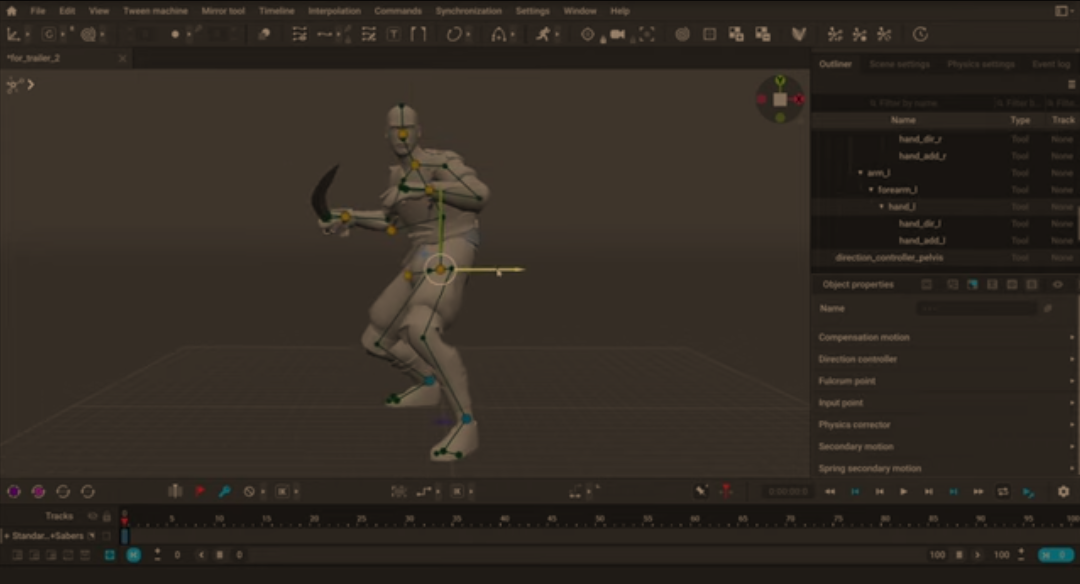 EASY TO PHYSICS
AutoPhysics Tool allows you to achieve realistic and natural motion, while altering your animation as little as possible. The suggested animation is displayed on a green instance of your character. You can easily snap it to your character once you are happy with the result.
ADD LIFE WITH SECONDARY MOTION
Easily add any secondary motion with our dedicated tool. Customise the effect at any interval for any body-part separately. Shake, bounce and overlap to make your animation come alive.
ENJOY A FULL RANGE OF ANIMATION TOOLS
Cascadeur offers a vast variety of animation tools e.g. Trajectories, Ghosts, Copy Tool, Tween Machine, IK/FK Interpolation, Graph Editor, Video Reference Import, Cameras and many more! We are trying to make all our tools easy to use and constantly adding new ones to the software.