#Hypno
Semi-Modular Video Synthesizer System
Perform Diverse Live Visuals.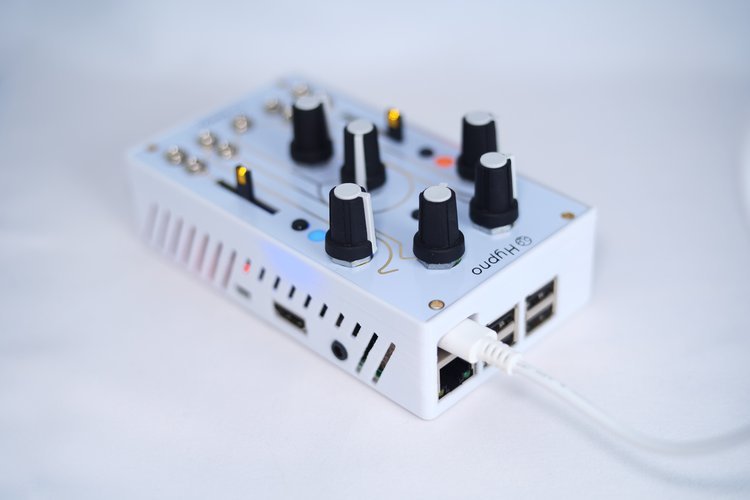 Loop and Process Your Videos.
Dial It In with CV & Midi Control.
For Standalone Use. (Eurorack mountable w/ Adapter Kit & PI3A+)
https://sleepycircuits.com/hypno
$620 Assembled (CM4-WS Pi) | $520 No-Pi Assembled
Lead Time: 1 work week.
Above price excludes sales tax, VAT, shipping, import duties, carrier brokerage fees, and other fees where applicable.
Hypno comes in 2 flavors - Assembled and assembled but without a Raspberry Pi. ( I/O VARIES w/ PI USED, PLEASE SEE THE 1ST PAGE OF THE PDF MANUAL LOCATED HERE BEFORE PURCHASING THE NO-PI )
Current assembled orders ship with a CM4-WS Pi & All-Pi Case.