Introducing Ctrl Suite
From standard protocols to pre-built modules, Ctrl Suite has all the tools for building the ultimate unified control system for any project._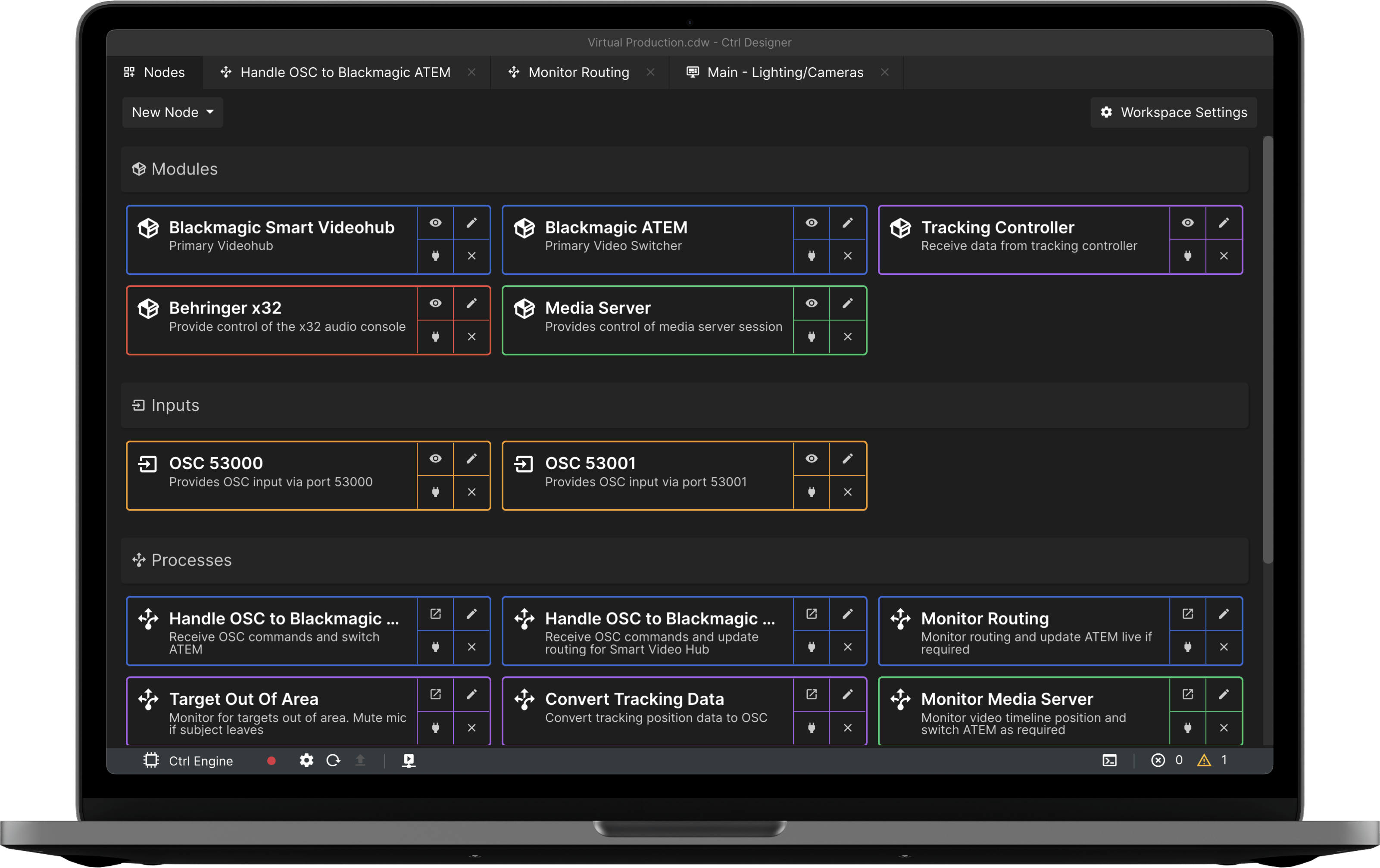 Available Now for macOS and Windows
One platform for building integrated control systems and rich user experiences
From standard protocols to pre-built modules, Ctrl Suite has all the tools for building the ultimate unified control system for any project.
Manage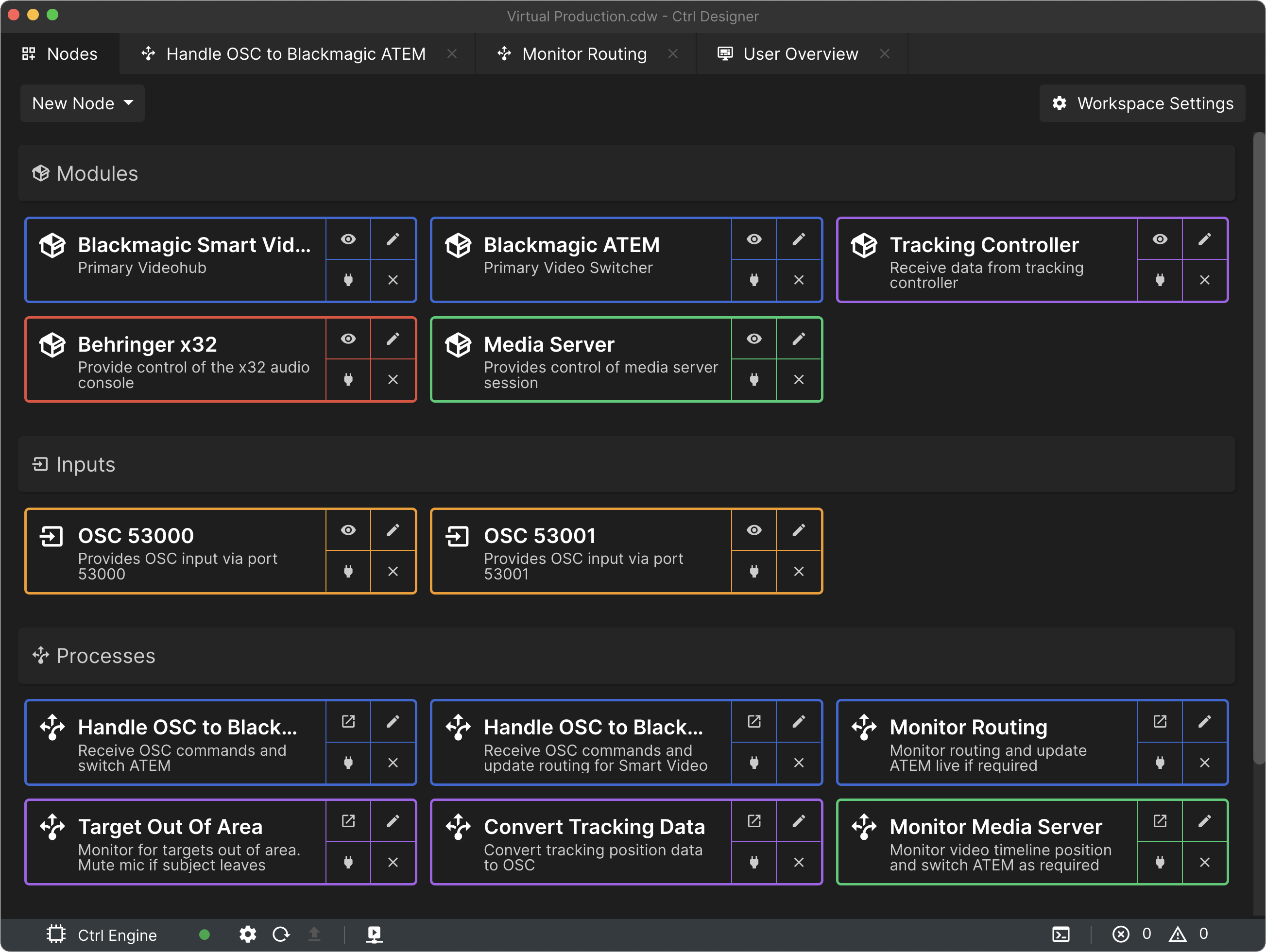 Process
Build complex systems by feeding data into the system and handle using visual or code based processes.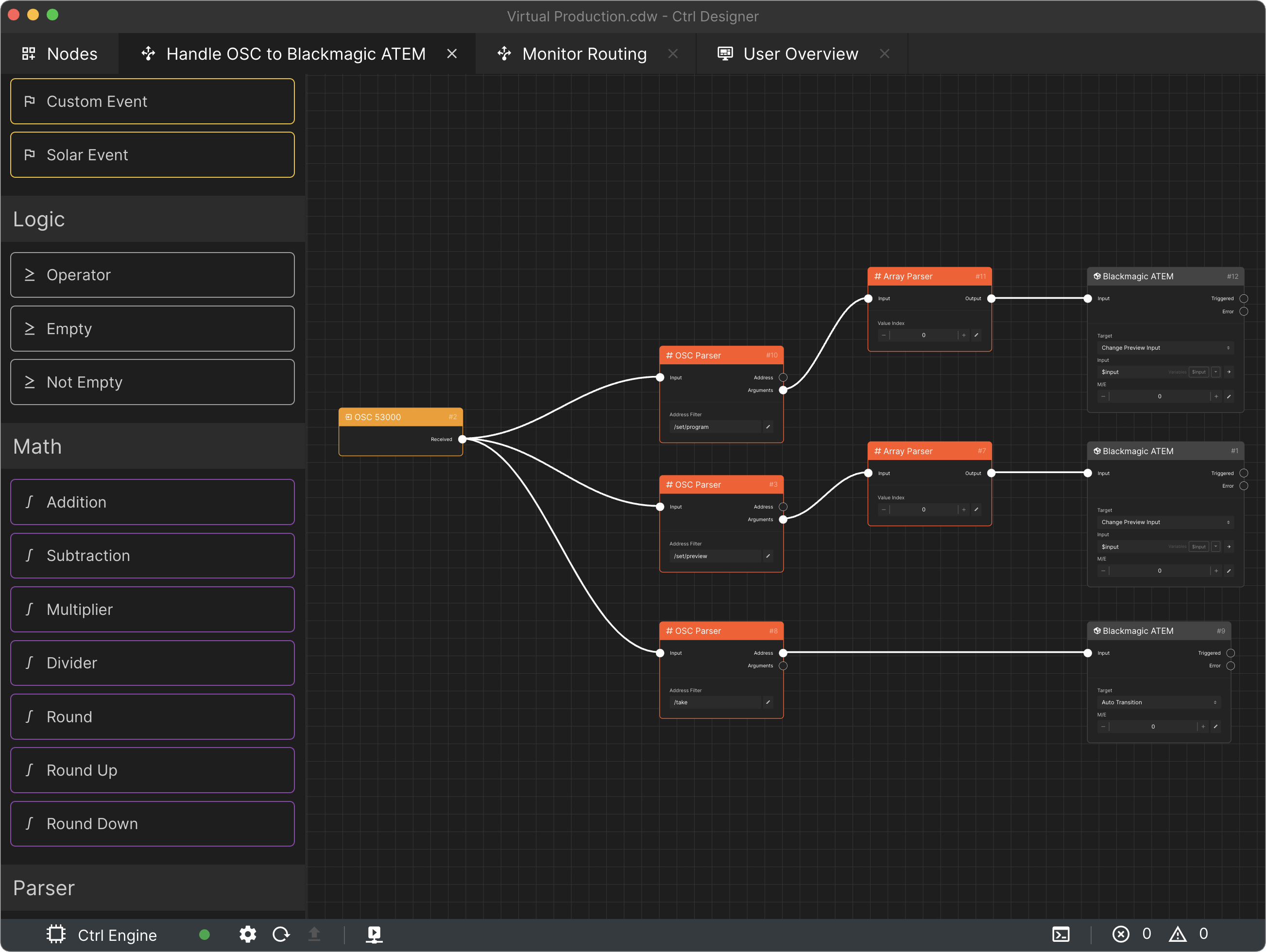 we speak network
MIDI, OSC, HTTP, TCP, UDP, Serial, MQTT, MNX, Timcode
Interact
Create dynamic user interfaces with buttons, sliders, modules and much more. Connect Ctrl Player instances over the network to display interfaces that update in real-time.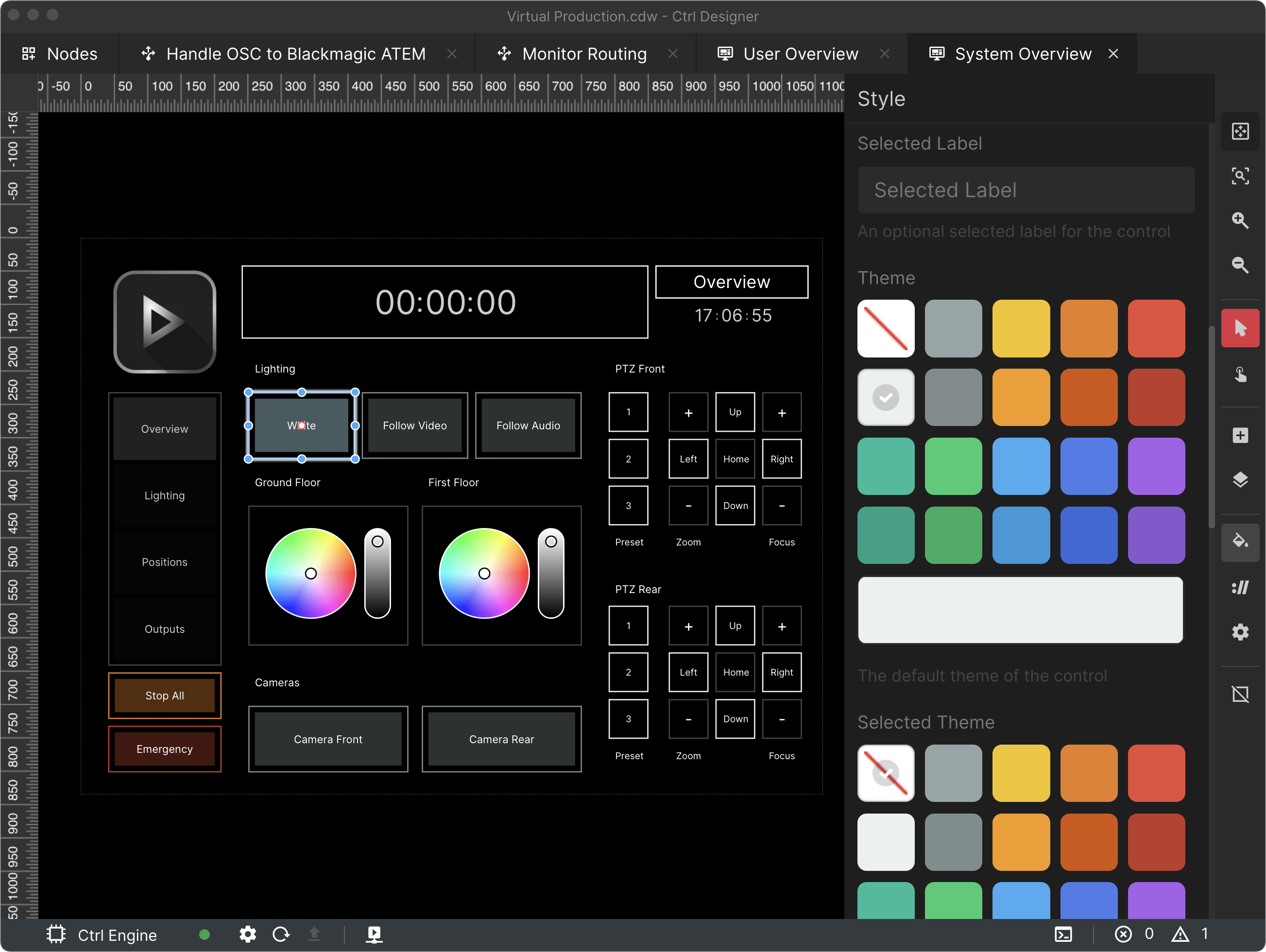 Action
Use actions to send protocol commands, trigger internal events and start processes. Send multiple commands simultaneously or stagger them using the timeline.