Guipper is an open source program that allows mixing shaders in real time in an ultra-easy way.
Programmed in OpenFrameworks
Drag, change parameters and make visuals in an instant!
Super Light
The program does not weigh more than 100 megabytes!
Node System
Connect the inputs of images, video, camera and shaders in the order you want. -Interface Updatable in realtime
Add Uniforms that transform into sliders and render inputs instantly
Multiple Inputs
Connect images, videos in various formats, camera, NDI and spout.
OSC support
Control parameters through external software using OSC
Built-in shader library
Guipper comes with a library of image retouching shaders and generative graphics and different types of blending to interact without having to program a single line!
Connection with external software
It uses the NDI protocol to send or receive video signal through multiple software by network or Spout to send or receive signal from the same PC.
Animation of parameters
The interface allows the parameters to be animated with either a noise or an oscillation. It also allows you to choose between a certain range.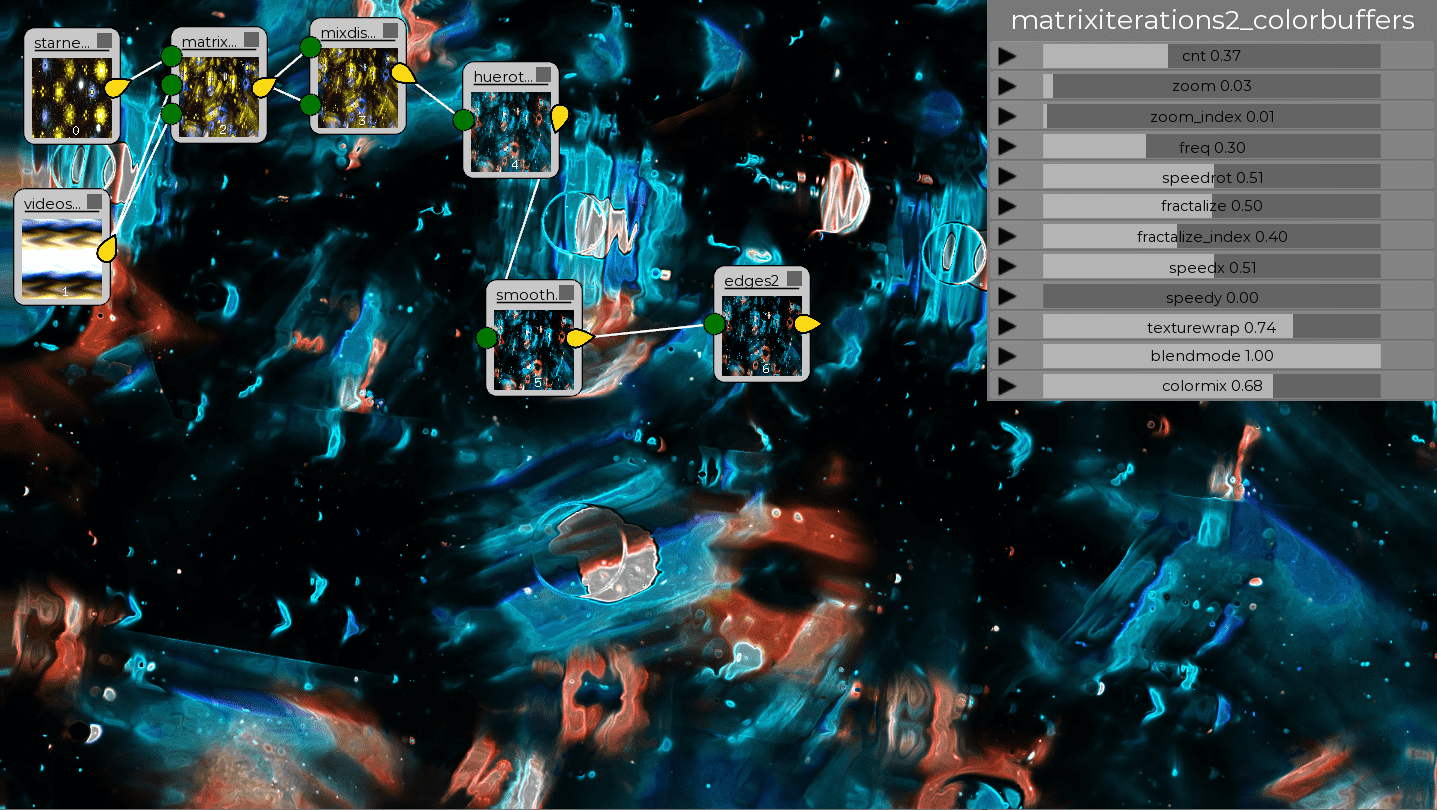 Here is a list of tutorials ! In spanish thought.
If you want to test it out and you find any inconvenient do not hesitate to contact me and i will help you out. Is in kind of beta.