Mix to the max.
The all-in-one mini-mx video enables accessible professional multi-source video productions with cameras, laptops and multiple audio sources. For live presentation and streaming, do it all with ease from the unique and fully featured mini-mx.
mini-mx supports VISCA protocol for PTZ control. Control up four separate cameras with pan, tilt, zoom and focus.
The joystick provides tactile control for each PTZ camera. Used together toggle, set pan, tilt, zoom and focus from the front panel. Joystick and toggle are additionally dynamically assigned to settings including scale, position and crop for enhanced usability.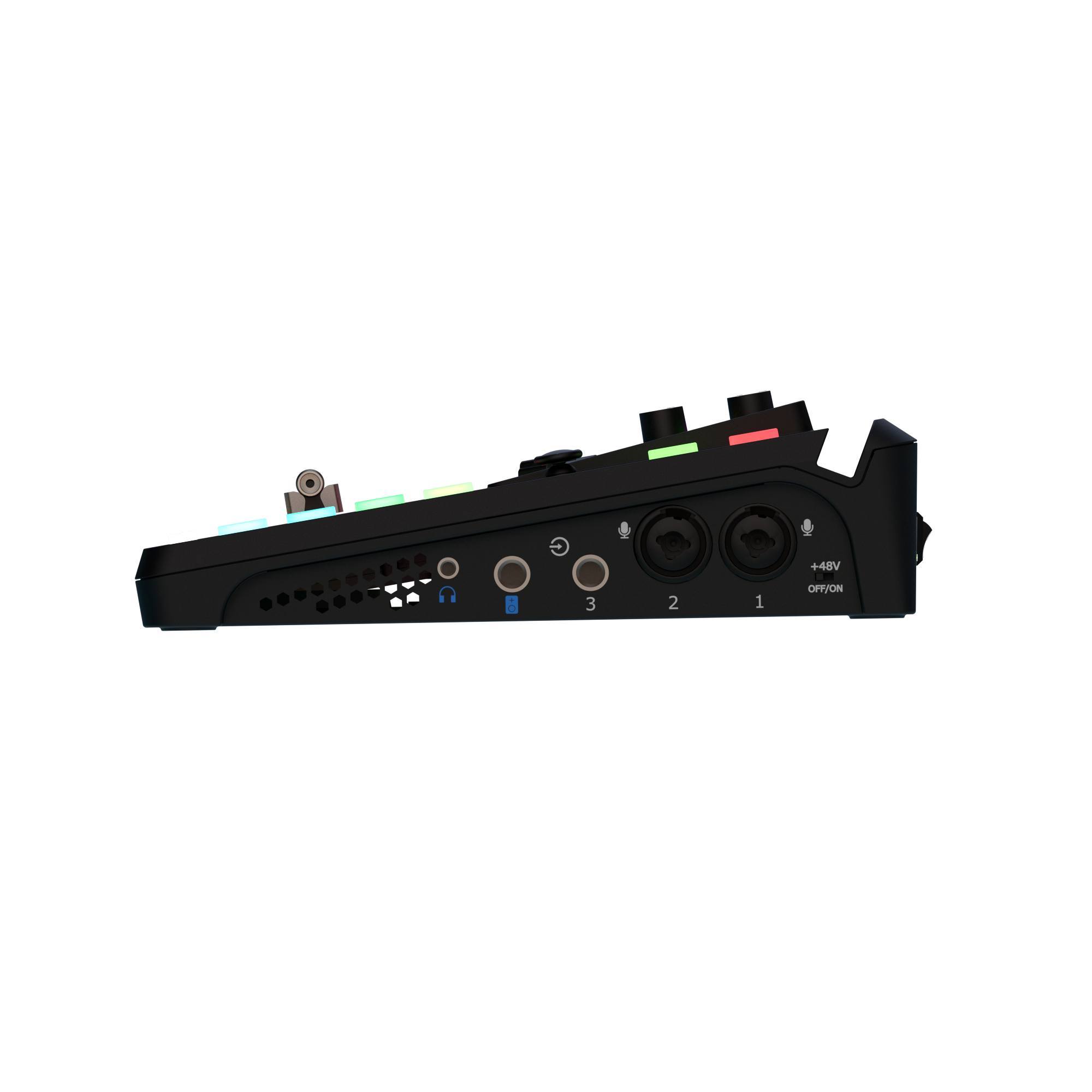 Mix multiple audio sources into the output from embedded HDMI and insert external audio via mic, line and even Bluetooth audio.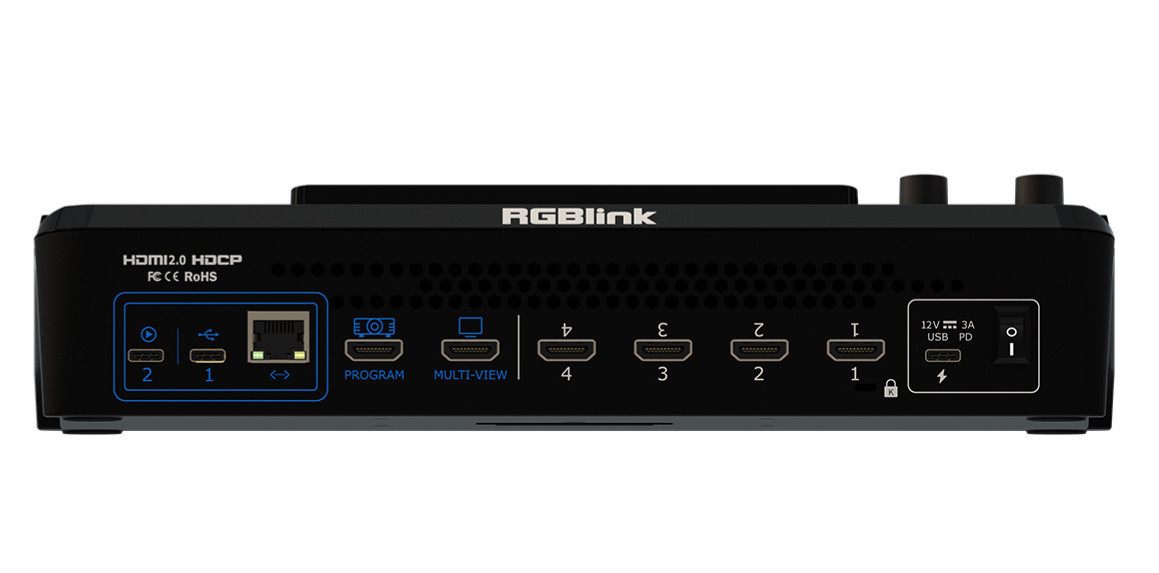 For total integrated control of a presentation, direct and preset almost any PTZ camera from on board mini-mx with dedicated hardware controls and the large, intuitive touch screen interface. Control up four separate cameras with pan, tilt, zoom and focus.
Bring live presentations life and seamlessly stream.
Do it all with ease from the unique and powerful mini-mx.
Key Features
4K multi-channel streaming video mixer
Built-in 5.5 inch touch screen for menu operation
Quad HDMI 2.0 inputs, resolutions up to 4K@60
Dual HDMI 1.3 outputs for monitoring of multi-window PVW and PGM
Dual MIC In, Dual Audio Out for audio monitoring
Mix for HDMI embedded and external audio
One-key recording. Recording capacity of hard drive is up to 2T
Support multi-layer overlay, layer scaling and cropping
15 switching effect modes
5-direction joystick for controlling up to 4 PTZ cameras
Save and store up to 16 scene presets. One-click for preset recall
Control via computer and mobile phone
Support Chroma Key
One-key quick switch between portrait and landscape screen
Stream up to 4 platforms simultaneously over IP and 32 platforms via TAO APP
https://www.rgblink.com/productsinfo.aspx?id=252
RGBLink Mini Pro
Also Check out RGBLink Mini Pro that can serve well in 4K switcher world!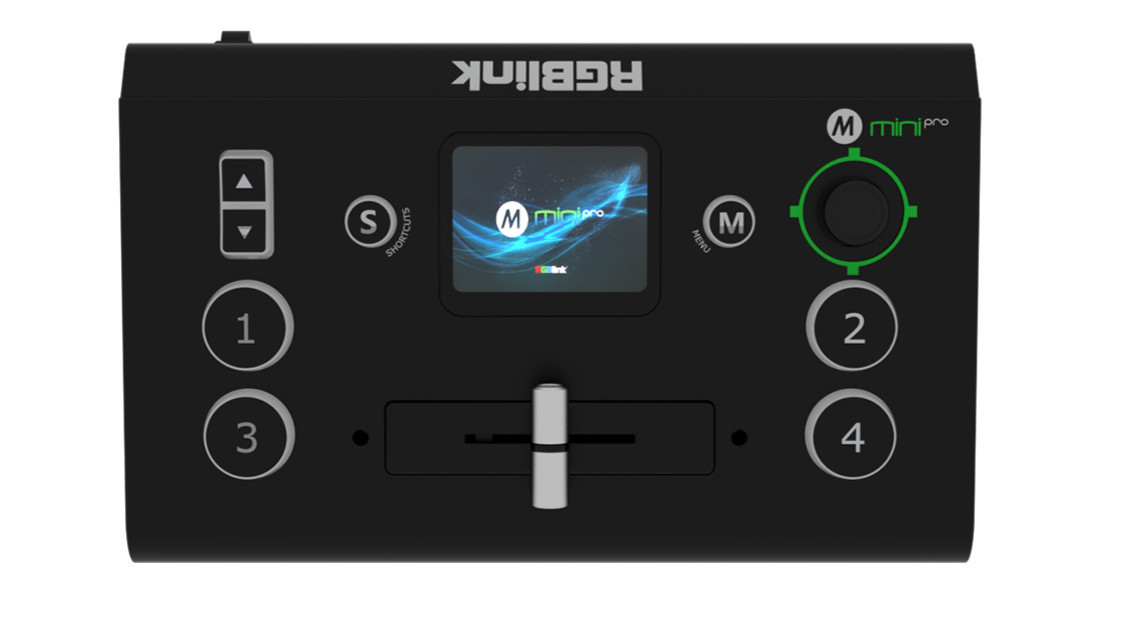 Key Features
mini switcher convenient to carry
Built-in LCD for video previews
Joystick Camera Control
T-Bar switch and 14 transition effects
4K HDMI inputs
Support live streaming via USB 3.0
Support recording via USB 2.0
Embedded & Insert Audio with Sync
Mix audio from multiple inputs
Configurable PIP video overlay
Chroma Key
Configurable PIP video overlay
Support for third party apps including OBS Studio
Control remotely from XPOSE mini software for computers, mobiles and tablets
https://www.rgblink.com/productsinfo.aspx?id=168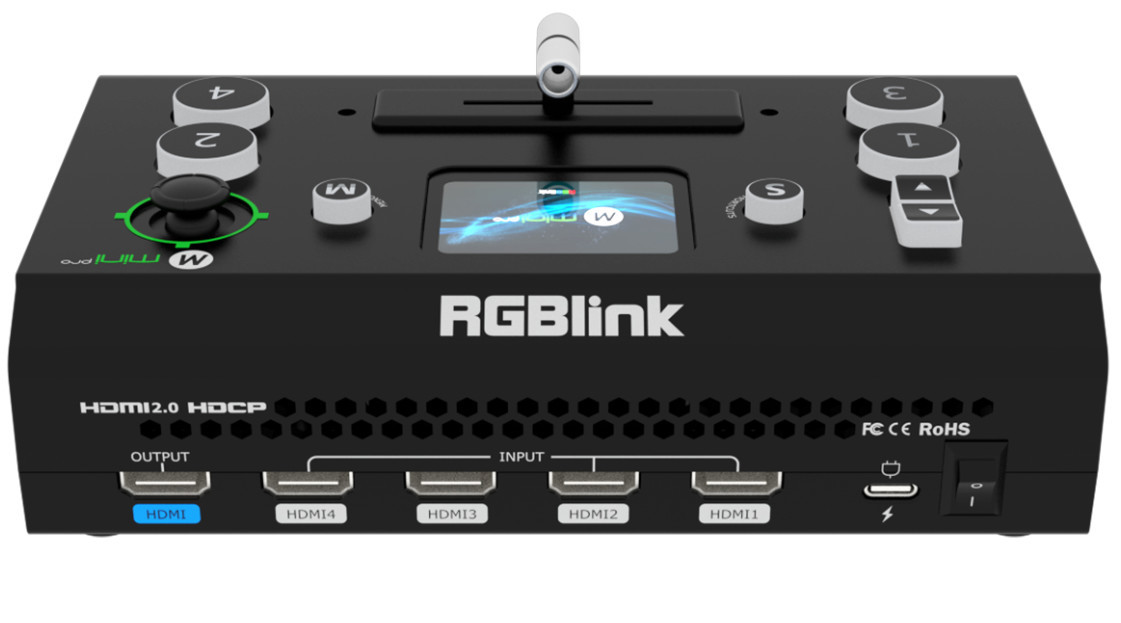 Available through Amazon : RGBlink Mini-pro Video Switcher with 4 HDMI Inputs