From VJ and Developer Saina(さいな) comes very capable and interesting VJ software build in Unity (currently in alpha). Meet: SynapseRackVJ
Possibility of mixing loops, images, spout and NDI sources is excellent and very modular. Ability to add node based system & effects stack presents this software as very interesting performer solution.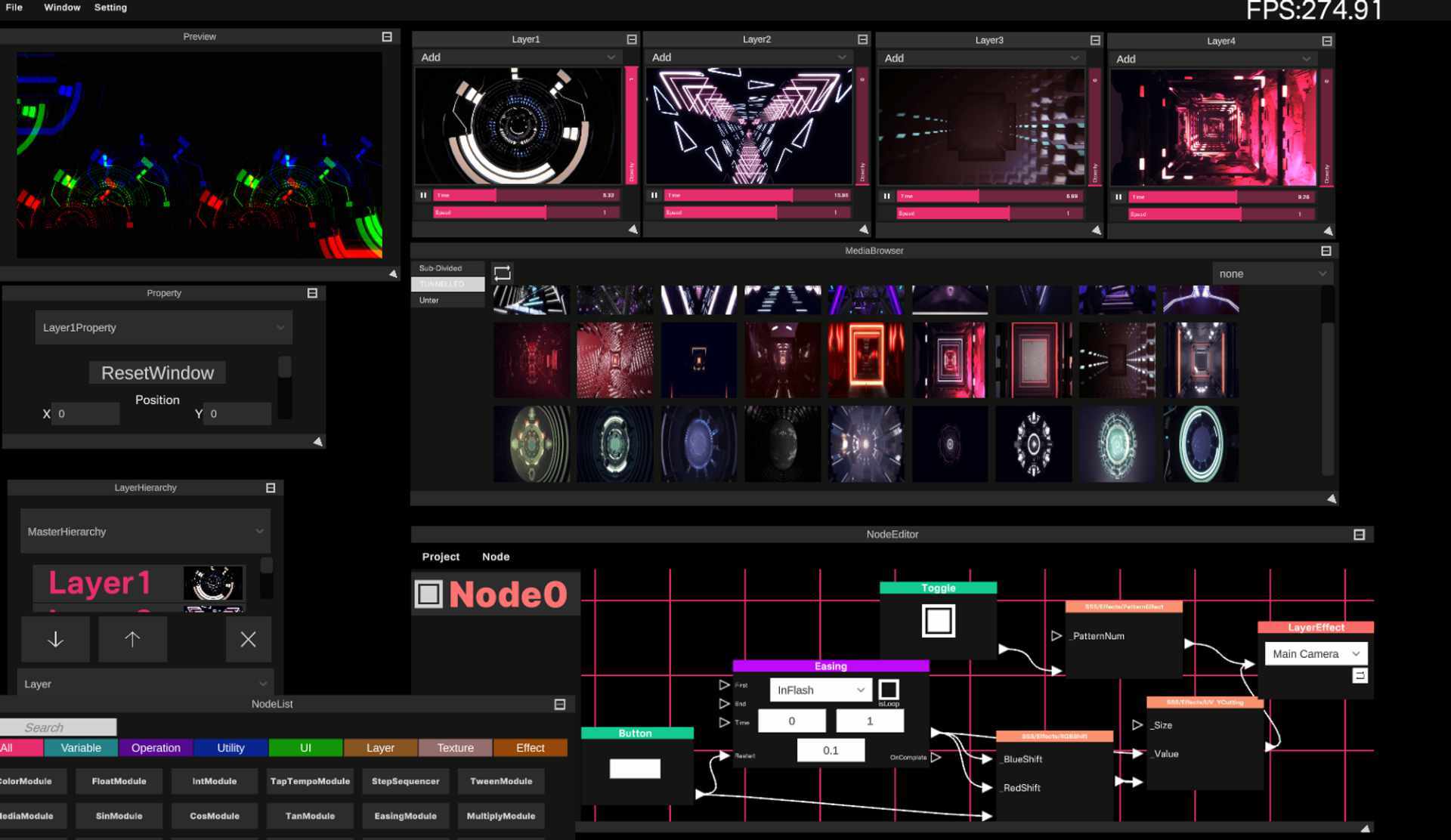 While trying to figure out how to get this software running, I had to resort to few Japanese translations, but I got there in the end.
SynapseRackVJ Overview
You can find most info about how to get things going by following Notion resource. Most of it self explanatory with some help from translation :).
https://scratch-snout-5b1.notion.site/SynapseRack_VJTool-6bcf6e6df9264d6b99aa89b79aa914b8
To get the alpha release, you need to Join SynapseRackVJ Discord Server where you will find SynapseRack_AlphaBuild0.2.0.zip version at #release channel.
Discord (SynapseRackVJ)
SynapseRackVJ Demo
Look forward to explore this software more in the future, it does have somewhat of VDMX feel and runs well.